In our DIRECTV versus DISH review for 2023, we show how each has their benefits and drawbacks – and which one may be right for you. Ready to switch from cable to satellite tv?
| | | |
| --- | --- | --- |
| | DISH | DirecTV |
| Rank | #1 | #2 |
| Basic Equipment and Installation | Free for new customers | Free for new customers |
| Signal Reliability | Strong, except in storms | Strong, except in storms |
| HD Programming | | |
| 4K Programming | | |
| DVR and Set Top Box | Hopper | Genie |
| Hours of HD Programming Storage | 500 | 200 |
| Shows Recorded Simultaneously | 8 | 5 |
| On Demand Content | | |
| Watch Anywhere | | |
| Premium Movie Packages | HBO, Showtime, Cinemax, STARZ | HBO, Showtime, Cinemax, STARZ |
| Professional Sports Packages | MLB, NBA, NHL, and MLS | MLB, NBA, NHL, and MLS |
| NFL Sunday Ticket | | |
| College Sports Packages | Football and basketball | Football and basketball |
| Regional Sports Channels | | |
| Local Channels | | |
| Bundling Options | | |
| | Get DISH | Get DIRECTV |
At a high level, DIRECTV is known for better customer service, but DISH is actually the provider with live 24/7 assistance. DISH has the Hopper®, which lets you skip commercials in Primetime, but DIRECTV has some basic HD channels DISH is missing (like ABC Family HD). Below are some other important things to consider as you compare DIRECTV and DISH, divided into relevant categories.
$100 Gift Card – Limited Time Offer
Why did we pick DISH? Well, after spending countless hours examining each satellite provider, DISH offered the best balance of channels, tech features and cost. While DISH lacks the NFL Sunday Ticket (a DIRECTV exclusive), their Hopper and Joey boxes have proven themselves again and again as reliable pieces of hardware. Moreover, the Hopper allows you to skip commercials on major network TV channels (after 24 hours), and can be accessed any where you've got an Internet connection. Lastly, their 2 year price lock guarantee removes the sticker shock that often comes when a 2-year contract is half way complete. In other words, you won't be surprised by a spike in cost, provided you opt for this feature.
Call 855-422-4230 to order DISH today
Order

DISH

with Gadget Review and receive a $100 Visa Gift Card when you call

855-422-4230

and mention

code: 76339
1. DIRECTV VS. DISH Packages
Each provider offers six different packages to choose from.

DIRECTV's Packages
The DIRECTV Premier package includes Showtime, Starz. In all packages, local channels are included. With 185 HD channels, DIRECTV boasts the most HD offerings. For example, DIRECTV offers Disney Channel HD and ABC Family HD, while DISH does not.
If you don't get the Premier package, DIRECTV also offers discounts on premium channels at the beginning of service – and you can also get discounts on additional premium channels once you add one.
With all packages, DIRECTV also gives you access to thousands of On Demand shows and movies as part of your package – and though it's taken the company a while to get technologically savvy, you can now watch a selection of shows anywhere on your laptop, tablet or cell phone.
Update as of 10/2015: AT&T recently acquired DIRECTV. Now you can bundle your DIRECTV with your AT&T Wireless bill. The packages are as follows:
*Add DIRECTV: to your existing AT&T plan and save $120/year, or $10/month. One bill for both.
*Add AT&T: Wireless to your DIRECTV Package and save $120/year, or $10/month. Again, one bill for both
*All in One Plan: Over 145 channels, Connect up to 4 TVs with HD DVRs, up to 4 smartphones, and 15GB of shareable data. Cost: $200/month for 12 months (require 24-month contract, which you're doing anyway with AT&T)
Unlimited Data: Bundle and you can now receive unlimited data on the AT&T network (throttling occurs at 22GB per billing cycle).
*AT&T may have discontinued these bundles as of Jan 2016. It doesn't hurt to ask, though.
DISH's Packages
DISH, on the other hand, also has thousands of movies and TV shows on demand at the push of a button. They also offer DISH Anywhere™, which allows you to watch programs on your smart device, such as an iPad or Android phone.
If you're a big sports fan, DIRECTV is probably the best choice. No matter where you live, DIRECTV offers every out-of-market NFL game every Sunday (DISH has other sports, but not the NFL) with the popular NFL Sunday Ticket. You can also watch college football and basketball and purchase add-ons like NBA League Pass, Fox Soccer Plus and MLB Extra Innings.
And if you're wondering what channel is what (as in what channel is Fox on DISH), be sure to checkout our easy to use, and searchable, DISH Network Channel Guide.
Winner: DIRECTV, which offers more options and isn't missing any basic channels.
Call 855-677-8855 to order DIRECTV today
2. DISH's vs DIRECTV's Price
DIRECTV's packages range from:
$88 to $181 a month ($50 to $125 a month for the first 12-months).
$13.99 for Showtime.
Required contract: 24-months
DISH's packages range from:
Update: As of 10/27/2016 DISH discontinued first year pricing. Replacing that is DISH's 2-year pricing guarantee.
$59.99 to $89.99 with a 2-year price lock ($74.99 to 99.99 after two years) (updated 1/17/2018)
DISH charges $15 for Showtime, $10 for Starz, $7 for Epic and $6 for Encore. Though they offer Premiums Free for 3 Months (Showtime®, Starz®, and DISH Movie Pack™)
6/2016 Update: DISH now includes some pay channels for the first 12 months on select packages
Required contract: 24-months
1/2016 Update: DISH now offers a 2-year contract with pricing locked for 3 years. That means your monthly bill won't suddenly sky rocket come month 13. Moreover, they're only asking you to sign a 2-year contract and offering 2-years of the same price. The price wars are on!
DirecTV offers a discount for the first 12-months. As of 10/27/2016 it is now the only provider to offer a first-year discount, with pricing increasing in month 13. Since you must sign a 24-month contract you will be paying the higher rate by month 13. Both DISH and DIRECTV offer 3 months of free premium channels for new customers on select packages.
Winner: DISH, which has the cheapest options and cheapest teaser rates, plus they now offer locked pricing for 2-years on a 2-year contract.
Call 855-422-4230 to order DISH today
Exclusive Offer: Order

DISH

with Gadget Review and receive a $100 Visa Gift Card when you call

855-422-4230

and mention

code: 76339
3. Compare Equipment, Special Features and On-Demand
When comparing DIRECTV and DISH, both offer a variety of DVR and non-DVR receivers.
DISH's Hardware Options:
The Hopper Whole-Home HD DVR,, which lets you record up to 8 shows at once during primetime and instantly skip commercials in recorded PrimeTime Anytime shows.
Alternatively, the Hopper 3 supports 4K content, supports up to 7 TV in one house and can record up to 16 shows at once. The 2TB DVR supports up to 500 hours of HD content, or 2000 hours of SD content – it also is the first to support UBS 3.0. It costs an additional $15 a month for 4K content support.
Hopper upgrade is free with a 24-month contract (DVR/receiver fees apply separately).
Even more exciting: the new Hopper lets you watch recorded programs on your mobile device free of any additional charges.
DIRECTV's Hardware Options:
They don't have a commercial-hopping device but has recently introduced The Genie, which gives you full HD DVR service in every room with just one HD DVR.
The Genie also predicts your viewing habits and records shows you're bound to enjoy.
You can also buy Nomad for $150 and use it with Genie to sync shows for internet-free viewing.
And lastly, DIRECTV offers a TV option, though it's mutually exclusive from that of the Genie.
DIRECTV charges an additional $10/month for HD service; DISH charges the same but waives the fee with HD FREE for Life for the life of the account if you enroll in AutoPay with Paperless Billing.
Winner: DISH – The new Hopper® offers more features than DIRECTV's Genie.
Call 855-422-4230 to order DISH today
Exclusive Offer: Order DISH with Gadget Review and receive a $100 Visa Gift Card when you call

855-422-4230

and mention

code: 76339
4. Compare DISH vs DIRECTV Installation
Most DIRECTV equipment offers include standard professional installation from a highly trained installer who will install your satellite dish, get everything connected and show you how to use your service. Some installations may require additional custom work that is not included.
Similarly, DISH offers free installation for satellite service. You can also purchase a custom installation of TVs (such as wall mounting), home theaters and wireless networks.
Winner: Tie – both DIRECTV and DISH have similar installation procedures.
Call 855-677-8855 to order DIRECTV today
5. Customer Service: DIRECTV VS. DISH
You can call or email DIRECTV 24/7 for assistance. If a technician needs to come to your property to fix something, this can often be scheduled for the following day. DIRECTV also offers a device Protection Plan for $5.99/month and Protection Plan Premier for $19.99/month. DIRECTV offers 24/7 technical support (its their customer care center that's only open 8:00 AM to 1 AM ET daily). Also, you can use DIRECTV's automated phone system and website 24/7 to order movies and events, make payments, change programming and find troubleshooting help.
DISH also offers 24/7 support via phone, email, chat or Twitter. DISH claims to be the only entertainment provider with 24/7 live customer service.
Winner: Tie – both companies offer standard customer support procedures. DIRECTV has a better reputation for customer service, but DISH seems to be making an effort with its 24/7 live customer service.
Call 855-677-8855 to order DIRECTV today
6. Which Satellite Provider is Right For You: DIRECTV VS. DISH Score Chart
While DISH may not have every channel DIRECTV does, it is the cheapest when it comes to selection packages, and there is no overlooking The Hopper, a tempting feature exclusive to DISH. To make the best choice, check the channel lineups for your favorite channels (especially if HD is a must for you); many of DIRECTV's hundreds of channels might be superfluous to you, anyway. You should also calculate what your bill will be after promotions expire just to avoid any sticker shock.
Call 855-422-4230 to order DISH today
Exclusive Offer: Order DISH with Gadget Review and receive a $100 Visa Gift Card when you call

855-422-4230

and mention

code: 76339
Gadget Review is an authorized retailer of DISH Network L.L.C. DISH, DISH Network and DISH Network logos are trademarks, registered trademarks and/or service marks of DISH Network L.L.C. and/or its affiliate(s). The DISH Network trademarks, registered trademarks and/or service marks are used under license of DISH Network L.L.C. and/or its affiliate(s)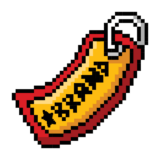 Latest DIRECTV vs DISH Reviews