Best Gadgets in 2023 (December Reviews)
The best gadgets out there offer little life hacks, by conveniently making a task easier or solving a potentially pesky problem. You may not necessarily know you need a gadget until it's in your hands and then it becomes obvious. During our 15-hour search for the best gadgets, we prioritized items that will make life easier, whether that's killing bugs faster, preparing food more efficiently, or something else. We also chose gadgets that won't empty your wallet, leaving you feeling broke.
The best gadget, our top pick, is HotPop's Original Microwave Popcorn Popper. It's a collapsible bowl, made of silicone, that's both microwave and dishwasher safe. It's super easy to use and just as easy to clean. The Kitchy Pizza Cutter Wheel earns our "honorable mention" title. It's sharp and effective at slicing through pizza and pie but has a built-in protective guard to keep your hands and fingers safe. Keep reading to learn more about other high-quality gadgets available for purchase.
Top 10 Best Gadgets
#1 The Original Hotpop Microwave Popcorn Popper
Award: TOP PICK
WHY WE LIKE IT: Popcorn is an outstanding quick snack, especially during a good flick, and this bowl is the perfect companion for making it. It's made of BPA-free silicone and collapsible, so it's easy to put away. Moreover, it's dishwasher-safe and easy to clean.
Pros
Makes 15 cups in just 4 minutes
Toxin and BPA-free materials
Microwave and dishwasher safe
Cons
You'll eat too much popcorn
This bowl was lovingly crafted for popcorn and it shows. It's made of toxin-free and BPA-free silicone, so it's suitable as not just an excellent cooking dish but also a serving bowl. It comes with both the lid and the bowl. While popping, the lid sits on top to keep in heat and the popped kernels, and it works excellently with various seasonings or oils. It will pop about 15 cups of popcorn in under 4 minutes.
The material is microwave-safe, as expected, but it's also dishwasher-safe. You can either hand-wash it or toss it into a dishwasher for a quick clean. The best part is that the entire thing is collapsible and breaks down into a single layer, including the cover. It makes it so much easier to store and saves a ton of space, but it's also more portable. While collapsed, it would easily fit inside a carry tote or bag. Moreover, it comes in a wide range of colors to boot. For the rest of your entertainment needs, check out our guide to the best bluetooth speakers.
#2 Kitchy Pizza Cutter Wheel with Protective Blade Guard
Award: HONORABLE MENTION
WHY WE LIKE IT: Slicing pizza can be a pain unless you have this wheel-style cutter. It's crazy sharp, so it doesn't require much elbow grease to use, and it has a plastic guard attached to protect hands and fingers.
Pros
Large, ergonomic handle
Dishwasher-safe design
Retractable cover for protection
Cons
Must be disassembled to clean
Available in three different colors — red, green, and blue — this large, effective cutting wheel is meant to slice through pizzas and pies like butter. The stainless steel blade is extra-sharp and reliable, but it's still safe thanks to a retractable blade guard. The guard is made of plastic and slides on and off the blade to keep hands and fingers attached. Unlike most pizza cutters, this one has no elongated handle. Instead, the ergonomic handle is built into the top of the wheel, or rather, it covers the blade.
The wheel is dishwasher-safe so it's relatively easy to clean, but it must be disassembled before doing so. Luckily, it's easy to break down and take apart, too. Because of the way it's designed, and thanks to the sharp blade, you don't need to press down hard to cut through a pizza, even one that's thick. It makes slicing so much more enjoyable.
#3 FlipBelt No-Buckle Waistbelt
Award: BEST EXERCISE BELT
WHY WE LIKE IT: Trying to stow or carry a smartphone during a long run or a strenuous workout can be bothersome, but this no-buckle waistbelt solves that. It has built-in pockets to safely hold items, and even valuables, with a non-bounce, form-hugging design.
Pros
Will not chafe the waist or skin
Built-in pockets with multiple openings
Machine-washable and dryable
Cons
Finding the right size can be difficult
During a long workout, whether that involves a multi-mile run, bike ride, or in-gym weightlifting routine, there's no comfortable place to store your belongings like a wallet or candy bar-style smartphone. Placing the items in a pocket is equal parts uncomfortable and unsafe, especially for a phone. This belt is designed to remedy that, thanks to conveniently lined rear pockets. On the backside of the belt are several pocket openings where items, like a phone or wallet, can be slipped inside. The belt fits snugly around the waist, eliminating bouncing or wobbling.
It's made of high-quality Micropoly fabric that's soft and comfortable, yet also durable. It's machine-washable and dryable so it's easy to clean. Plus, the material won't hold sweat and moisture during a workout. A 3M quality reflective logo is a bonus safety feature, especially at night or during low-light conditions. It comes in a variety of styles, and a vast selection of sizes which can be confusing, but luckily there's a helpful sizing chart. If you want to combine exercise with convenient transportation, take a look at our guide to the best electric scooter too.
#4 Fullstar Vegetable Chopper and Spiralizer
Award: BEST FOR FOOD PREP
WHY WE LIKE IT: Let's be real, chopping or slicing isn't fun, and it's even worse when it involves an onion. This tool has interchangeable stainless steel blades that can be used to chop, dice, spiralize, and prepare a variety of fresh foods.
Pros
Can be used for the storage of ingredients
Heavy-duty 420 stainless steel blades
Versatile enough to julienne, chop, and slice
Cons
Not suitable for tomatoes, will smush them
Not dishwasher safe
Even with the sharpest of knives, slicing up and dicing vegetables can take quite a while. This versatile tool can handle chopping tasks — although there are some limitations — and has a variety of blades to use. There are 4 interchangeable blades, to julienne, chop, and slice vegetables and fruits. The prepared food then drops into a container, which can be used to store them until it's time to cook or serve. Some of the blades cannot be used with certain vegetables, like tomatoes, for example, which would just be squashed into a pulp by the machine.
A soft-grip handle on the top makes it easier to engage the cutter, and also keeps the user's grip more firm and stable. It doesn't use any electricity and slices the food via good old fashioned manual labor. Unfortunately, it's not dishwasher safe, but it breaks down easily so you can hand-wash it and then stow it away. If you want a convenient way to watch TV when you're working in the kitchen, you might also be interested in our review of the best mini projector.
#5 Bug-A-Salt 2.0 from Skell
Award: BBEST INSECT REPELLENT
WHY WE LIKE IT: Killing flies, or attempting to anyway, is not usually fun. This salt-gun does inject a little fun into the chore but also makes it quite a bit easier. It's essentially a salt-shotgun that blasts flies into oblivion.
Pros
Takes food rock seasoning, not actual buckshot
Wide angle shots don't require precise aim
No batteries required
Cons
Not safe for children, adults 18 or older only
This salt-loaded shotgun will destroy pesky flies buzzing about your home or office. It doesn't use any kind of toxins or bug sprays but instead uses regular table salt. When it fires, only a pinch of salt is dispersed and it's accurate within a three-foot range. You don't need to have precise aim, provided you're in the general vicinity. A pop-up sight indicator makes it easier to aim for the little buggers.
There are no batteries required to operate the gun. As soon as the salt is loaded, it can be engaged using a manual slide-cock. A slide handle mechanism and a trigger safety ensure the gun won't fire until you're ready. Now you can stay safe from bugs while you're out riding your best hoverboard.
#6 Lamicall Cell Phone Stand and Universal Charging Cradle
Award: BEST MOBILE COMPANION
WHY WE LIKE IT: This dual-purpose phone stand holds a variety of smartphones and mobile devices, offering excellent viewing angles. A large gap in the back allows a charging cable to be threaded through, turning it into an excellent charging base, too.
Pros
Made of high-quality aluminum alloy
Allows for excellent viewing angles while charging
Wide compatibility with most phones
Cons
No wireless charging option
This super durable stand also functions as a semi-dock, although you will need to use an existing cord and charger with it. The phone sits in a top-holder, facing you, allowing you to continue using it while it's charging. It's the perfect mobile companion while sitting at a desk, whether at home or the office. It also works excellently as a hands free stand. The frame is made of aluminum alloy that's resistant to scratches and can take quite the beating.
It's compatible with a wide range of phones including most major brands like Apple, Samsung, Google, Motorola, Sony, LG, and more. A sizable hole in the back serves as a useful injection space for the cord which wraps neatly under the phone. It won't work for phones that have a charging port on the top, so keep that in mind, though the design is indeed sleek and elegant. It would have been nice to see an Apple Watch charger or section built-in, too. Compare this stand with our guide to the best portable chargers.
#7 Zulay Kitchen Premium Apple Corer
Award: BEST FOR FRUIT
WHY WE LIKE IT: This unique tool turns an impractical task into the practical, which is coring apples and other fruits. It's durable thanks to its stainless steel design, and super easy to clean.
Pros
Twin blades and serrated tips slice bore through effectively
Easy-open lever makes it easy to clean
Dishwasher-safe, with stainless steel components
Cons
The bulky handle makes it a little more difficult to store
Made out of stainless steel, this tool bores right through the center of fruits, namely apples, to remove the seeds and hard core. The smooth ergonomic handle at the top makes it easy to jab into the fruit, without hurting the fingers or hand. The twin serrated blades at the bottom are extra sharp allowing it to slice through anything tough, like bell peppers or green peppers.
A quick-release lever on the side opens up the blades allowing the core to drop out, but it also makes the tool much easier to clean. It is dishwasher-safe so it can be cleaned that way. Moreover, it comes in several different colors, allowing for a degree of personalization. It works well and is one of the more convenient food prep devices, saving time you might otherwise spend removing seeds or coring fruits and veggies.
#8 Kosin Survival Gear 18-in-1 Emergency Survival Kit
Award: BEST FOR CAMPING
WHY WE LIKE IT: For those who love the great outdoors, this gear pack leaves nothing left to be desired. It is packed to the brim with tools, medical supplies, and useful equipment. It's one of the most complete gadget options, bar none.
Pros
Incredibly varied, yet everything is useful
ABS plastic durable and waterproof case
Makes an outstanding gift
Cons
No organization inside the case, everything is just stuffed in
As far as outdoor and survival kits go, this thing is one of the best and most item-rich. Everything comes bundled neatly inside an ABS hard plastic case that's also waterproof. The case is small enough to toss into a hiking pack, and lightweight even when full. Beyond that, the set includes a high-quality Swiss survival knife, an LED flashlight, a heavy-duty tactical pen with carbide tip, a wire saw, an emergency blanket, a compass, credit card-sized knives, a flintstone and scraper for starting fires, an emergency whistle, a mini light, and medical supplies.
The medical gear includes gauze, bandages, an alcohol pad, and a needle. There are a few other items too like a water bottle clip, mini screwdrivers, and a survival bracelet. Overall, it's an excellent gift for outdoor and more athletic-types. There's so much included that it's almost unnecessary to pack anything else — tool wise — for a trek. This is definitely one of the best gadgets for men on our list.
#9 Chef'n Cob Corn Stripper
Award: BEST ON A BUDGET
WHY WE LIKE IT: This is one of the most unique — and wallet-friendly — gadgets. It's a compact device that strips corn right off the cob, by sliding down the stalk and shaving off the kernels. When done, it can be tossed into a dishwasher for a thorough, stress-free clean.
Pros
Easy-to-use sliding design
Removes whole kernels for eating or food prep
Dishwasher-safe
Cons
Not size adjustable, bigger cobs can be tough
This tool is delightfully simple yet incredibly effective. It's a small plastic band with stainless steel blades inside, that slides onto a corn cob. With a quick and continuous twisting motion, it will remove kernels from the stalk. The corn can then be put into a salad, prepared for cooking, or, when already grilled, go right onto a serving plate. It removes corn in seconds and is one of the easiest ways to separate kernels, period.
The gadget is dishwasher-safe and sits neatly inside the top rack of any machine for a thorough cleaning. It's not adaptable to the size of the corn, however, and stays a single size. That means, with larger cobs the work is a little more difficult, but it still shaves off plenty of kernels.
#10 Joeyank Fidget Infinity Cube for Stress and Anxiety Relief
Award: BEST TIME KILLER
WHY WE LIKE IT: You've no doubt heard of fidget spinners, but this device takes things in a new direction. It's made of CNC machined and premium aluminum alloy so it's super smooth and satisfying to hold. It's an infinity cube, made up of smaller cubes, which fold and rotate. It helps with a variety of mental and health issues, soothing the mind and soul.
Pros
Lightweight and pocket sized, easy to carry
Satisfying and comforting to use
Includes matching carrying pouch
This lightweight and portable toy is meant to alleviate stress, anxiety, and other focus-related issues — like ADHD — simply due to its impeccable design. It's made of CNC machined aluminum alloy so it's super smooth and cool to the touch. The precise measurements allow it to be rotated and folded in several unique ways because the main unit is composed of mini cubes. It moves similar to a Rubik's cube, albeit with a little more freedom.
Holding it in the hand is comforting enough, but working the individual cubes keeps the mind focused and clear. It helps stave off fidgeting behaviors like nail-biting, cuticle or fingerpicking, stress, and much more. It makes for an excellent gift, even for a family member or friend. Plus, it comes bundled with a matching pouch.
How We Decided
Because each gadget on the list is different, it's challenging to point out features or specific inclusions that we looked for. In general, we tried to choose items that offer exceptional value yet won't empty the wallet. They serve as convenient or useful life hacks but aren't necessarily items that you cannot live without.
Each item serves a particular purpose, and it does so well. The food prep and kitchen gadgets, for example, make cooking and preparations much easier. The survival gear would be super helpful when on a long trek, and may even help save a life. The Bug-a-Salt gun makes dispatching flies a little more interesting, yet still works incredibly well.
All the items are useful to anyone, anywhere. In other words, they're not region or culture-specific and can be used in much the same way no matter where you are located in the world. Admittedly, shipping might be an issue depending on where you are, but other than that the gadgets will certainly change, at the least, one task or activity in your life for the better.
Best Gadgets Buyer's Guide
The Most Important Features to Consider
Build Quality
The build quality of an item is vital to choosing and buying the right products for your home. A well-designed item can offer peace of mind. Is the build quality of a particular gadget or device reliable? Are the materials durable enough that the item will last for quite some time, allowing you to get your money's worth? Is it going to break upon first use?
Convenience
Because we focused on life-hack and more practical devices, another major feature to consider is how convenient they are to use. While each item may improve a task, goal, or activity, the question is whether or not they deliver added convenience during the experience? Are they easy to use? Do they make things simpler, or more complex and drawn-out?
Price
Is the item expensive or reasonably priced? Most importantly, does it offer good value for the price range? Gadgets, like those you see here, can be hit or miss in regards to price and value. Before grabbing something off the store shelves — or ordering online — consider whether or not it's truly going to be helpful and also whether it's going to be used by you, at least enough to warrant the cost.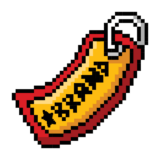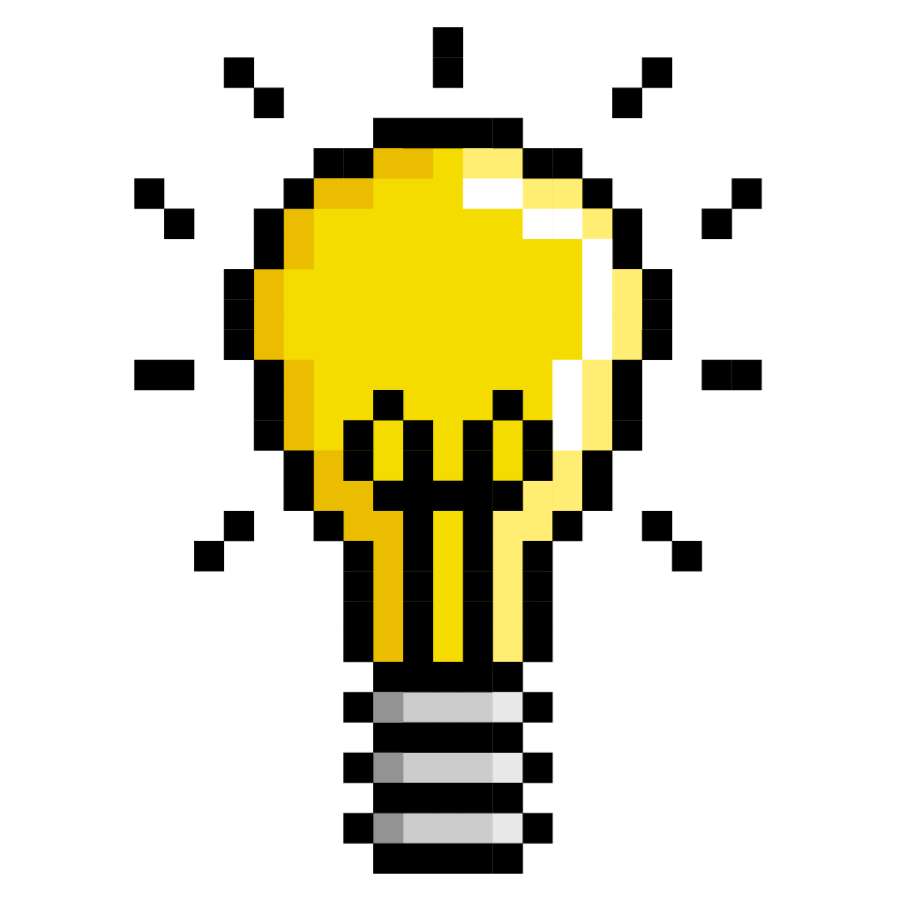 Reviews Analyzed
3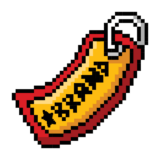 Total Brands
0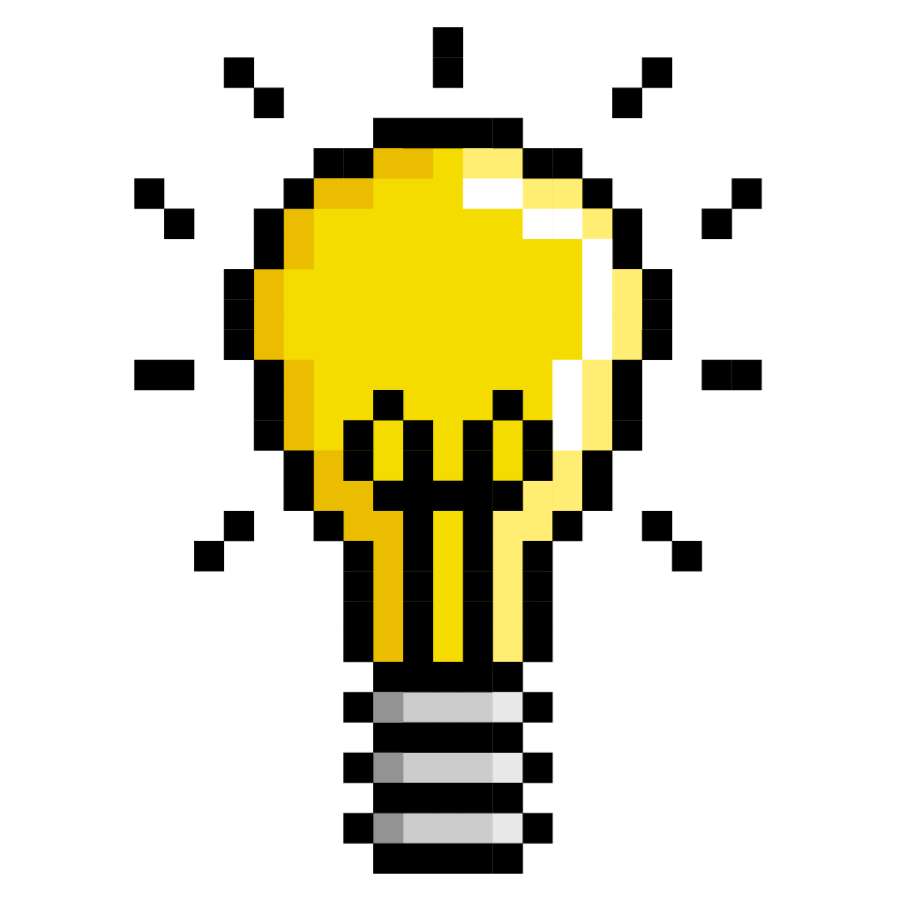 Total Products
12
Top Brands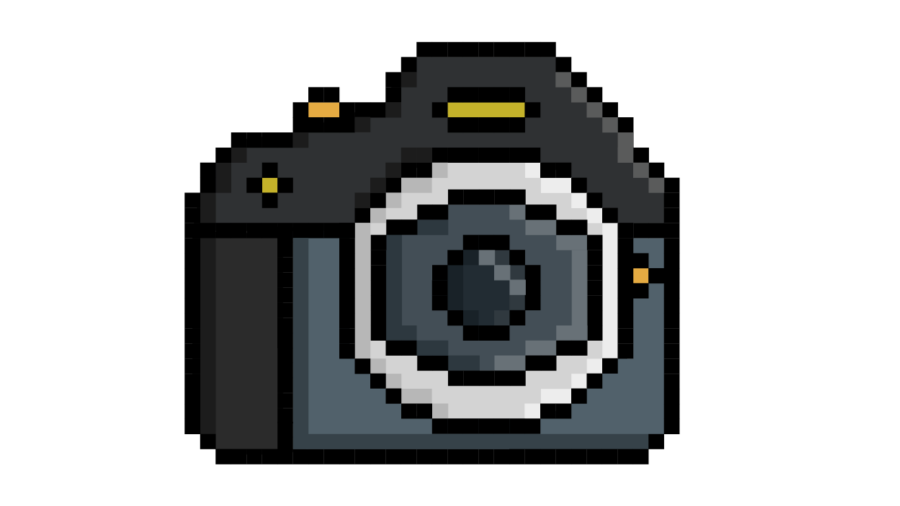 Newest Products
Highest Rated Products
Top Brands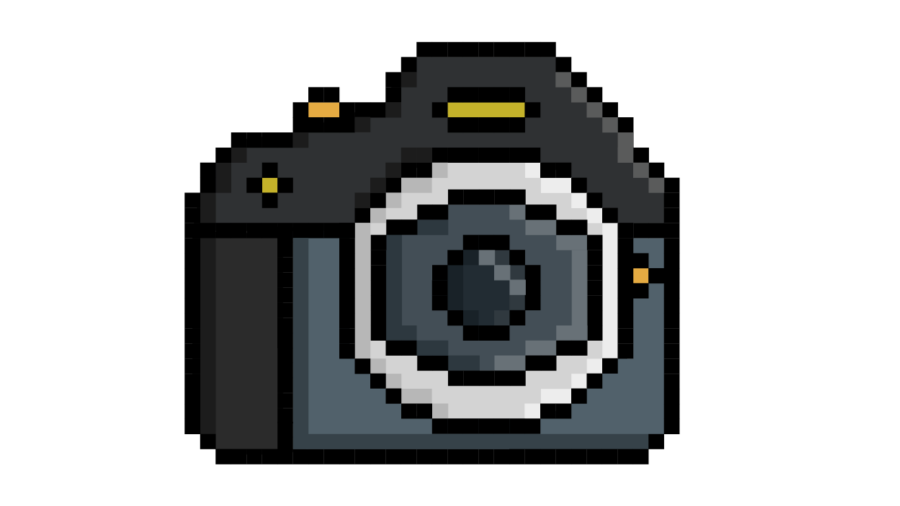 Newest Products
Highest Rated Products
Latest Best Gadgets in 2023 (December Reviews) Reviews

Latest Best Gadgets in 2023 (December Reviews) Reviews
Latest Best Gadgets in 2023 (December Reviews) Resources
Latest Best Gadgets in 2023 (December Reviews) Resources