Never Regret a Purchase Decision Ever Again_
Unbiased, No B.S. Reviews on the Best Products, Software and Services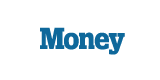 Products & Categories_
Unbiased reviews and buying guides for thousands of products in a growing list of popular categories.
Featured Buying Guides_
Don't buy until you're informed. That's what we tend to say around the office here at Gadget Review. That, and "don't forget to charge it first". Our expert reviews will ensure you make the right buying decision. From the latest VR headsets, 4K TV's, or the best laptop for a college student — we review the products that matter. To that end, we pledge to provide you with objective reviews that are free of marketing speak or brand influence.
Best Powered Speakers in 2023

What are the features that make the best powered speakers? These compact and convenient speakers are easy to install, easy to configure, and sound great, all at the same time. As such, they make excellent speakers for dorm rooms and small apartments.

Read more

: Best Powered Speakers in 2023
The Gadget Review Newsletter_
Sign up for our newsletter to receive weekly recommendations about seasonal and trending products.