Best Spy Gear in 2023 (December Reviews)
If you're looking for the best spy gadgets you can actually buy and use, check out our spy gadgets list, featuring products like our top pick, the Arcshell UHF two way radio set. This walkie talkie set comes with a 1500 mAh battery in each handset and includes a charger. With 16 frequency channels and a range of up to 5 miles, it lets you keep in touch with an adventure partner when out of cell coverage.
best spy gadgets
available for purchase.
Top 10 Best Spy Gadgets
#1 Arcshell Two Way Radio Set
Award: TOP PICK
WHY WE LIKE IT: This UHF two-way radio set comes with a pair of handsets and earpieces for hands-free use, making it more convenient for use in vehicles or while investigating a mystery. It operates on 16 channels with a simple, switchable rotary dial.
Pros
16 channels with programmable frequencies
1500 mAh rechargeable batteries for all day or all night use
Hands-free earpiece included
Cons
Reduced range in mountains and canyons
Lacks GPS, not as high tech as some competitors
When out of cell range or in case you don't want your phone giving your location away to anyone with the know-how to look into it, these old school but highly effective two-way radios are a useful stop gap for staying in touch with your squad. The set comes with two radios and two hands-free earpieces, making them good for use in cars and for urban exploration.Each radio is powered by a 1500 mAh battery that recharges in about 2.5 hours and provides anywhere from 8 to 96 hours of charge. The set comes programmed with 16 channels and you can customize the frequencies within a certain range.
#2 Tracki 2020 Model Mini Real time GPS Tracker
Award: HONORABLE MENTION
WHY WE LIKE IT: This GPS tracker is tiny and magnetic and works on GSM and GPS systems for combined indoor/ outdoor tracking. It also comes with a smartphone app that supports features like geo-fencing and programmable alerts.
Pros
Comes with iPhone or Android app
SIM card data recording and GSM tracking
Worldwide coverage
Cons
Monthly fee required
Standard tracker limited to about a 30-day battery life
Not only is this magnetic gps tracker one of the smallest of its kind, measuring just 1.8 by 1.6 by .7 inches, it's also pretty high tech, able to pick up and transmit location data from WiFi routers as well as cell towers and GPS. This gives it worldwide coverage and the ability to continue tracking indoors near WiFi routers, boosting location accuracy. For accurate location data, try out the
best GPS trackers for kids
too.While like most GPS tracker units it does require monthly cell service, this SIM card based location tracker provides extra functionality thanks to its easy to setup smartphone app. This is one of the
best GPS trackers
. You can set boundary alerts, movement alerts and schedule updates using the app. Battery life is about a month in sleep mode, but they do offer an optional larger battery good for six months of stand-by time.
#3 Moikin 10 in 1 Tactical Pen
Award: BEST EMERGENCY GADGET
WHY WE LIKE IT: This tactical pen features 10 functions, including that of a normal pen. It also comes with a bonus multitool card, a screwdriver, glass breaker, magnesium fire starter rod and LED flashlight.
Pros
Multi-use, including magnesium fire starter
Discreet and looks like a normal ball point pen
Clever packaging gives it James Bond "Q" appeal
Cons
Cumbersome to switch between different "heads"
Knife tool too small to be of much use in cutting wood
If you're looking for real spy gadgets that keep to the nifty James Bond aesthetic, this multifunctional EDC tactical pen is a good start. It looks just like a regular ball point pen, and even writes like a regular pen, too. It also includes an LED flashlight, a magnesium fire starter, a rope cutter and a glass breaking tool.Along with the pen and ink refills, you get a card type multitool which is a great EDC item to have in your wallet, whether you're a secret agent or just need to repair things sometimes around the house or garage.
#4 SpyX Night Mission Goggles
Award: BEST FUN AND GAMES
WHY WE LIKE IT: These spy goggles are great for playing spy games in the park or on camping trips once the sun has gone down, with a long-lasting battery pack and a comfortable headband.
Pros
Great for night laser tag
Battery pack lasts for hours
Comfortable headband
Cons
Range limited to about 25 feet
Not true "night vision" but rather a dim yet visible LED
These fun goggles are designed for games, laser tag, "Bond" and for advanced forms of "hide and seek." They're a great accessory for camp, camping trips and fun for kids and adults too on summer nights. They come with built-in battery packs that last several hours, and the adjustable head straps allow them to fit a wide range of head sizes comfortably.While you've probably seen night vision goggles, these are far more simple and use a beam of dim LED light along with high contrast lenses to boost vision in the dark, rather than displaying infra-red.
#5 Bedwina Spy Glasses
Award: BEST GAG GIFT
WHY WE LIKE IT: These mirrored sunglasses are a spy gear classic, and they come in a handy three pack, making them a great party favor for secret agent themed birthdays.
Pros
Real UV protection
Discreet mirrored lenses let you see behind you
Flexible, durable plastic frames
Cons
One size only
May not be everyone's aesthetic
A spy gear classic, these mirrored sunglasses let you see what's behind you, enabling discrete observation and letting you know early if someone is following you. They come in a pack of three and have durable, flexible plastic frames. An added bonus, these cool spy gadgets are also real sunglasses.The lenses offer UV protection as well as rear-view mirrors. They make great party favors for spy themed birthdays, secret agent games and much more.
#6 MingSung Video Camera Sunglasses
We're sorry, this product is temporarily out of stock
Award: MOST CONVENIENT
WHY WE LIKE IT: These hidden video recorder sunglasses save up to 1.5 hours of video to an SD card, and with one-touch recording they're ultra convenient and easy to use.
Pros
Tiny, well-hidden lens
True 1080p recording camera system
Records to included micro SD card
Cons
Not wireless-enabled
Wraparound style not as discreet as Wayfarer sunglasses
These sunglasses double as hidden cameras using a tiny lens that records to an included micro SD card. The battery, located in the sunglasses wraparound frame, is rechargeable and good for about 1.5 hours of footage. Where this particular piece of spy gear really stands out is in its convenient one-touch recording, along with a useful loop function.The resolution is also pretty good, coming in at 1080p, which is more than most tiny hidden spy camera devices can do. However, the style may not be to everyone's taste, as they have a distinctly "tactical" look.
#7 Inspiratek Mini Spy Camera Pen
Award: BEST EASE OF USE
WHY WE LIKE IT: This hidden spy camera is more like a piece of professional spy equipment than a gimmick or toy, in that it actually resembles a normal pen and can even be used for writing.
Pros
Turns on and records with one click
Lens cover hides lens when not in use
Can be used for writing and comes with ink refills
Cons
Limited to 75 minutes of recording per charge
Only connects to devices via ethernet cable
This hidden video recorder spy pen camera shoots full HD 1080p video and provides up to 75 minutes of footage per charge. It saves files to an included 32 GB microsd card and can be set to continuous loop recording and used as a stationary (no pun intended) surveillance camera as well. It's similar to the some of the
best spy cameras
for some security.This hidden camera pen has a very unobtrusive look and resembles commonly found office ballpoint pens. It also cleverly uses the back button as its on/ off and recording control switch, so you won't be seen fiddling with your pen or pressing a suspicious button that normal writing pens don't have.
#8 Toobom 16GB Digital Voice Sound Activated Recorder Mini Spy Camera Pen
Award: MOST DISCREET
WHY WE LIKE IT: This hidden pen listening device looks just like a normal, high quality pen and can even be used for writing. It fits 16 GB of audio or enough for 190 hours of recording.
Pros
Unobtrusive and professional look
USB file transfer for listening to playback
Supports voice activated recording
Cons
Playback on mac OS devices requires downloading a driver
This spy pen is ultra discreet and unobtrusive, with little to give away its true purpose. Unlike video recorder pens, there's no telltale lens dot to raise suspicion. It can also be voice activated and it uses an everyday USB 2.0 cable to charge its battery and transfer files.The built-in 16 GB memory is enough for up to about 190 hours of audio in MP3 format. It supports high quality professional two channel output and you can pair this spy pen recorder with a set of earphones for playback. It can also function as an MP3 player.
#9 Feayea Anti Spy RF Detector
Award: BEST COUNTERESPIONAGE GADGET
WHY WE LIKE IT: This RF detector and bug finder device features automatic detection and signal strength indication, making it useful for debugging a room and discovering hidden listening and wireless transmission devices.
Pros
Easy to use rotary knob controls
Detects RF frequencies ranging from 1 MHz to 6.5 GHz
Also includes laser and magnetic field strength sensors to pick up wired devices
Cons
Only displays signal strength, not location
Can be time consuming to use
With the ability to detect wired as well as wireless listening devices, GPS trackers and sim card bugs, this handy counter spying tool is useful for checking out whether a room or vehicle is "bugged." It can be set to passively scan and you can turn notifications on or off.A detachable antenna gives it radio frequency sensitivity in a range of 1 MHz to 6.5 GHz, so it picks up GSM, WiFi and microwave signals. There's an anti-interference function and the tuner is easy to adjust using the simple, handy rotary dial. Along with basic physical security measures and securing your connected devices, sweeping a space with something like this can help detect spying at the office, at home or while traveling.
#10 Aliwestcom Small Body Spy Camera
Award: BEST ON A BUDGET
WHY WE LIKE IT: This versatile and budget-friendly camera can be worn as a belt clip or set up in a room to record continuously for security and surveillance. It's motion activated, tiny and can record up to 90 minutes per charge.
Pros
Ultra-small at just 1.6 x .87 x .63 inches
Comes with belt or backpack clip
Motion detector makes it great for recording break-ins and trespassing
Cons
SD card required and not included
Uses AVI format which isn't as widely supported as MP4
This tiny video recorder shoots up to 90 minutes of full HD 1080p footage on a single charge and is motion activated. Measuring less than two inches by one inch, it fits inside an old air freshener plug in or box of mints. No outlet or Wi Fi connection is required in order for it to record, which gives you more options over where in a room it can be placed. And you might get ideas from these
11 spy gadgets to spy on cheating spouses
.This spy camera also comes with a belt and bag clip and wall mount, making it useful in a pinch as an "action camera." The lack of Wi Fi means you do have to remove the card and plug it into a computer or card reader in order to see the footage, but it also helps prevent the camera system from being hacked.
How We Decided
In order to select the best spy gadgets for a wide range of uses and purposes ranging from themed-parties and kids' entertainment to business and data security, we looked for devices that performed their intended function with the most intuitive user interfaces and the simplest means possible.For hidden cameras and recording devices, we preferred those that didn't rely on WiFi or require being plugged into an outlet, for example. Not needing WiFi helps avoid detection as well as hacking. We looked for at least 1080p resolution.When it came to the lighter side of spy gear, such as James Bond or spy-themed party supplies, adventure games and night vision goggles, we looked for quality products that were safe, easy to use and durable. For mirrored sunglasses, we only considered those that had flexible plastic or composite frames, along with real UV-blocking lenses.We also only included spy pen camera and microphone devices that actually resembled a working pen and that came with ink so you could plausibly write with them.
Best Spy Gadgets Buyer's Guide
The Most Important Features to Consider
Power SourceWhen considering various types of high tech spy tools, the issue of power source is often a concern. A GPS tracker that runs out of battery after too short a time isn't very helpful, and likewise, a "bug" that uses too much power or draws from an outlet is more likely to be detected. Some professional spy equipment is thus designed to use as little power as possible, and some high tech listening devices are powered by ambient WiFi or microwave signals.
Wireless vs Physical ConnectionA wireless connection enables you to pick up data and files remotely, which can be an advantage. GPS units, by nature, must use a wireless signal, and the best spy GPS tracker models have multiple bands including GSM and Wi Fi, as well as a "sleep" mode that disguises their presence. On the other hand, for some devices, the most secure wireless connection is no wireless connection at all. An "air gapped" device, meaning one that is never connected to the internet, is inherently more difficult to compromise by remote hacking.
Discreet AppearanceSome real spy gadgets are masters of disguise, while others will only fool the most casual or unsuspecting observers. Depending on the goal and the situation, spy gear that actually passes unnoticed may be crucial.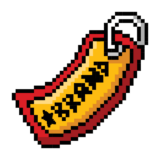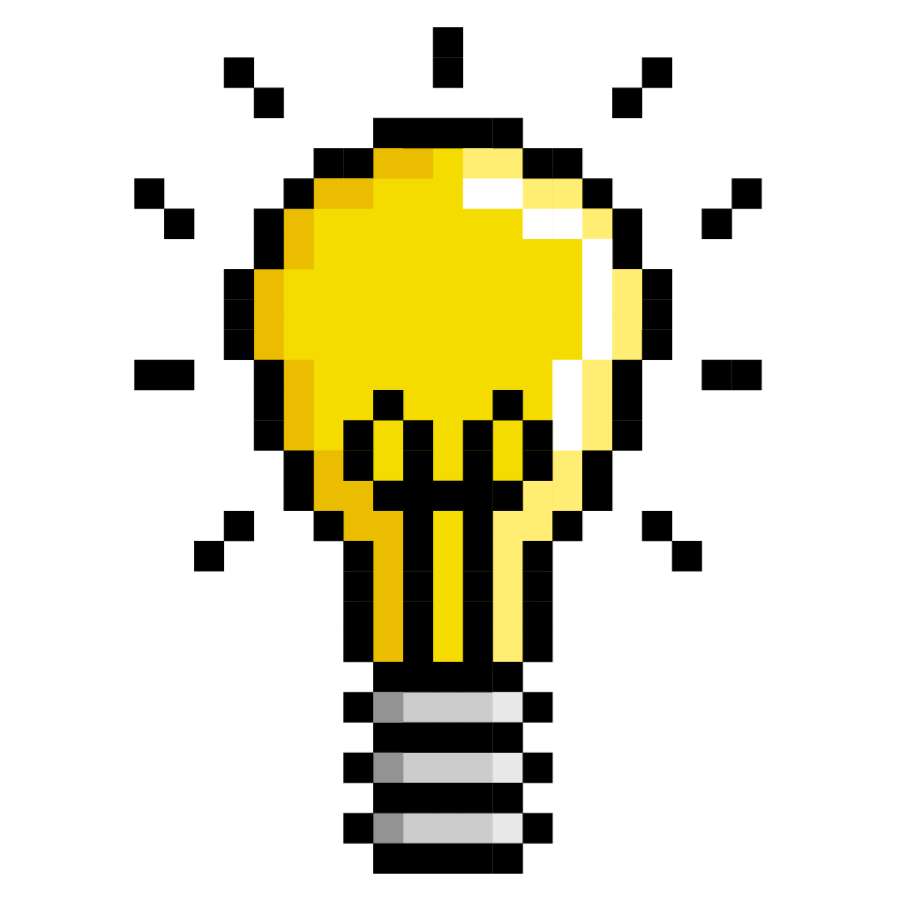 Reviews Analyzed
0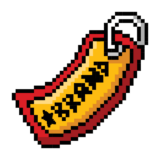 Total Brands
0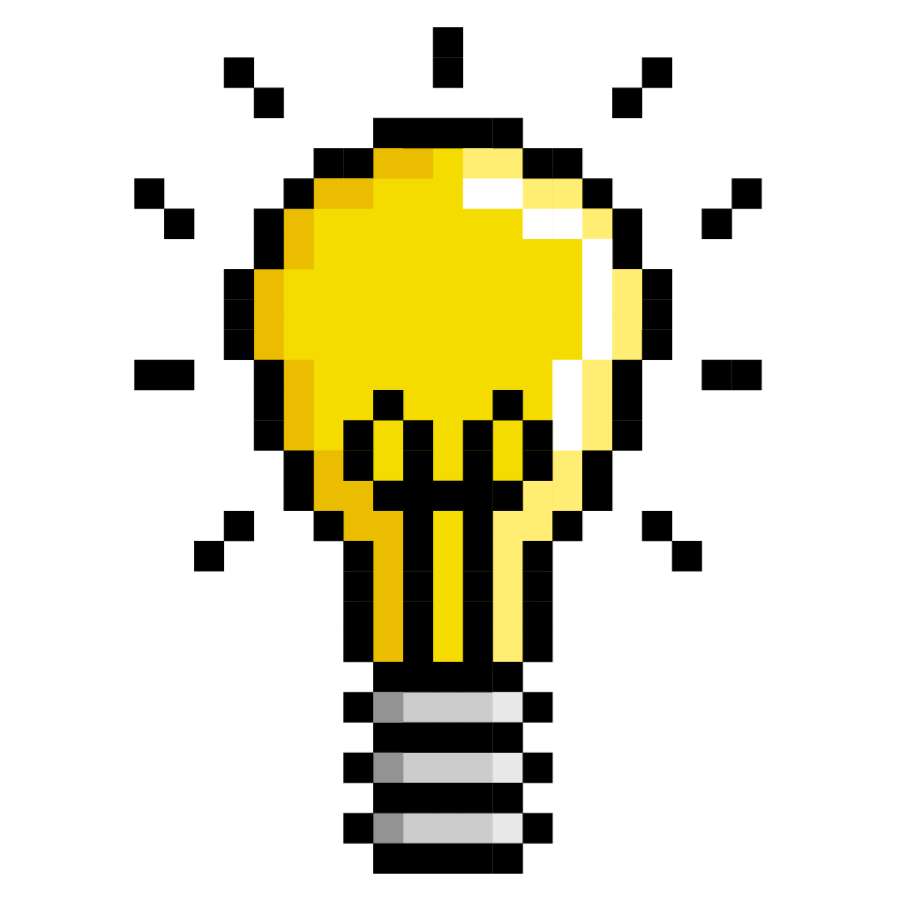 Total Products
61
Top Brands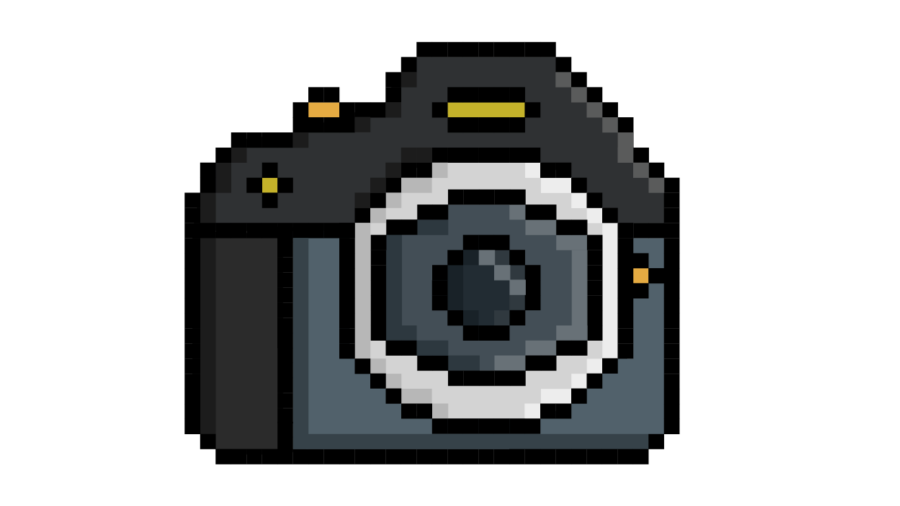 Newest Products
Highest Rated Products
Top Brands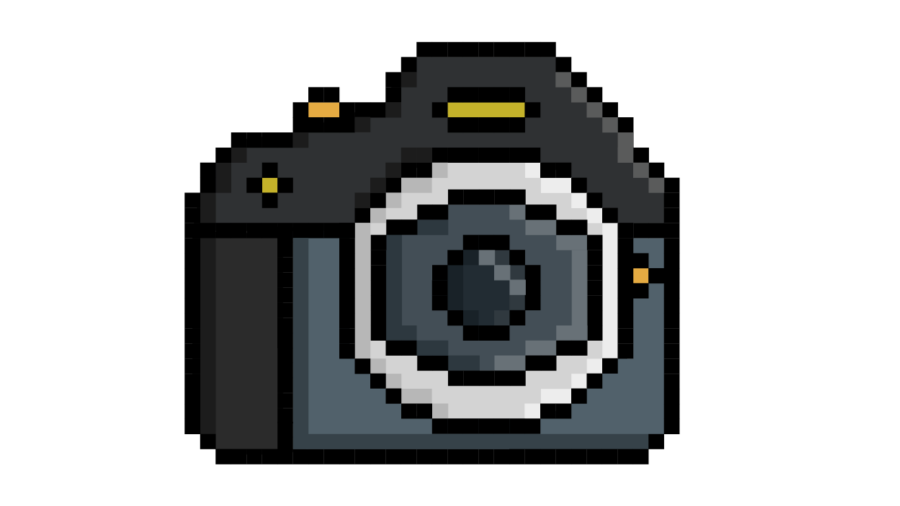 Newest Products
Highest Rated Products
Latest Best Spy Gear in 2023 (December Reviews) Reviews
Latest Best Spy Gear in 2023 (December Reviews) Reviews
Latest Best Spy Gear in 2023 (December Reviews) Resources
Latest Best Spy Gear in 2023 (December Reviews) Resources